Many parents have only one strategy for lowering college costs. Send the kid to the local state university.
But is your local state university actually your bargain option—considering all the factors involved?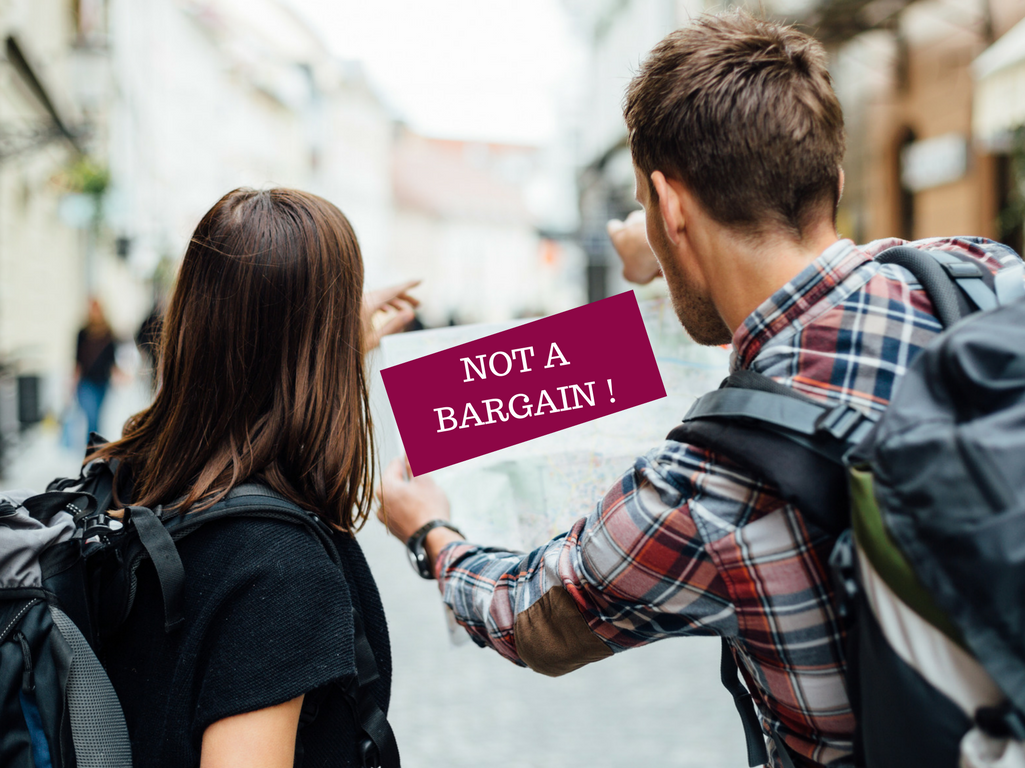 The hidden costs of state university nobody talks about
At many state universities, it can take even the most diligent students six years to earn a four-year bachelor's degree.
Why? Because classes are full, so students struggle to get into the classes they need to graduate.
A state university education can be like buying a plane ticket, walking down to the gate, and then not being allowed to board—over and over and over again—because the plane is overbooked and every seat is taken.
Two extra years in state university can end up costing your kid a staggering amount.
Read the article I wrote here on how two extra years in college can end up costing students $300,000 in extra tuition, interest, lost full-time income, and stunted retirement savings. Plus, of course, a huge number of students get discouraged before the six years are up, and drop out—leaving college with a boatload of student loan debt and no college degree.
Yikes.
Is it really true that state university students take longer to graduate?
Are you skeptical that attending the local State U. can result in your kid spending two extra years treading water in undergrad?
Go to collegedata.com. Type in the name of a state university near you. Scroll over to "Outcomes." There, look at the school's "freshman satisfaction rate" and "four-year graduation rate." Are you shocked at how low the numbers are? So are many students, when they've already moved into expensive dorms and it's too late to make another college choice without expensive transferring.
*Note that "co-op college programs" have five-year graduation rates for a very good reason. Students graduate from co-op programs in five years with a four-year degree and 2.5 years of work experience in their chosen career fields. Co-op college programs are fantastic bargain options. You can learn more about co-op college programs on pages 161-165 of my book.
So which universities tend to be better bargain options?
Besides the co-op college programs mentioned above, you and your child might consider private colleges and universities that look only at the FAFSA financial aid form.
Why? Because colleges that look only at the FAFSA ask fewer invasive questions about your family finances before deciding whether to award your kid free money for college.
The sticker price may look higher at first, sure, but these private schools may give your kid loads more free money to help pay college costs—even if you think you're too rich to qualify for it.
Two-year community colleges (even though they may be funded by your state) are also fantastic bargain options.
You might want to steer clear of Ivy League and other top-ranked universities for reasons I've written about here and here, but essentially, if a college or university is not on this CSS/Profile financial aid form list and is not a "for-profit" college, it may be an especially good bargain bet.
To sidestep "for-profit" schools, watch for colleges bearing the label "Proft" (yes, this is the correct spelling) under the heading "Type" at collegedata.com.
Low freshman satisfaction rate is a big worry. This will help.
You can increase "freshman satisfaction" for your kid by having him or her do in-person college visits before applying. Doing this can help your child avoid what happened to one of my clients at GetIntoMedSchool.com. At age 17 she enrolled in a large, urban state university sight unseen, and then spent two years afraid to walk at night and struggling academically before she finally (at great financial and credit loss) transferred to a smaller college that was a better fit.
You can get great guidance on what to do and what not to do on college visits in the helpful article I wrote here.
If you've got a copy of my book LAUNCH, chapter 15 explains exactly how to choose the college you'd most like your son or daughter to visit first, when to do college visits, what to do and what to ask on each college visit, and how to keep track of the information you gather on college visits so you can use it to weigh college costs later.
Could you share this article right now using the buttons above?
You'll be helping me get this info out to lower-income families who might otherwise never find out about it.
Remember, there's no part of parenting more important than setting your kid up for successful college and career life.
For clear, step-by-step help getting your kids through college debt-free, don't rely on a loose collection of blog posts. You'll miss hundreds of details that way. Instead, it takes only 7 hours to read my book:
You can get 10-minute, fast-paced video instruction on how to use this book most efficiently at bit.ly/easylaunchinstructions.
You can see more than 90 reviews of it on Amazon at:
(Tell your friends.)
You can see why financial planners and wealth managers love LAUNCH, here.
You can see the top 9 questions parents are asking me about LAUNCH, here.
Read just one chapter of LAUNCH every 1–3 months while your child's in middle school and high school, and you'll know every viable strategy for debt-free college at exactly the right time to implement it.
And if your child's already well past middle school? That's OK; you can run to catch up. But the process of getting your kids through college debt-free goes more smoothly the earlier you start it – especially if you're not planning to save up any money to pay for college.
Do you have friends who are parenting kids ages 12–18?
SHARE this post on Facebook, Twitter, and LinkedIn right now.
What about you?
What are your best strategies for keeping college costs down? Comment below or LIKE Jeannie Burlowski Author on Facebook, find this post on that page, and let's talk about it there.
Who is Jeannie Burlowski? 
Jeannie is a full-time academic strategist, author, speaker, and podcast host. Her writing, speaking, and podcasting help parents set their kids up to graduate college debt-free and move directly into careers they excel at and love. Her work has been featured in publications such as The Huffington Post, USA Today, NerdWallet, and US News and World Report, and on CBS News.
Jeannie also helps students apply to law, medical, business, and grad school at her website GetIntoMedSchool.com. You can follow her on Twitter @JBurlowski.