This month I'm making applying for scholarships easier than ever.
Join me for a free webinar designed to whet your kid's appetite for applying for scholarships.
In just one hour, you and your kids will hear me teach a short-cut, two-step strategy that helps students write one scholarship application essay and use it over and over again.
(In addition, you'll learn a super clever way students can stand out as scholarship superstars—even if they have lower grades and test scores.)
This free webinar will only be presented on Saturday, July 25th, 2020.
It will not be recorded or replayed.
Remember, kids ages 12–26 and older can all apply for scholarships. Share this article with friends all across the U.S.—so they can attend with you!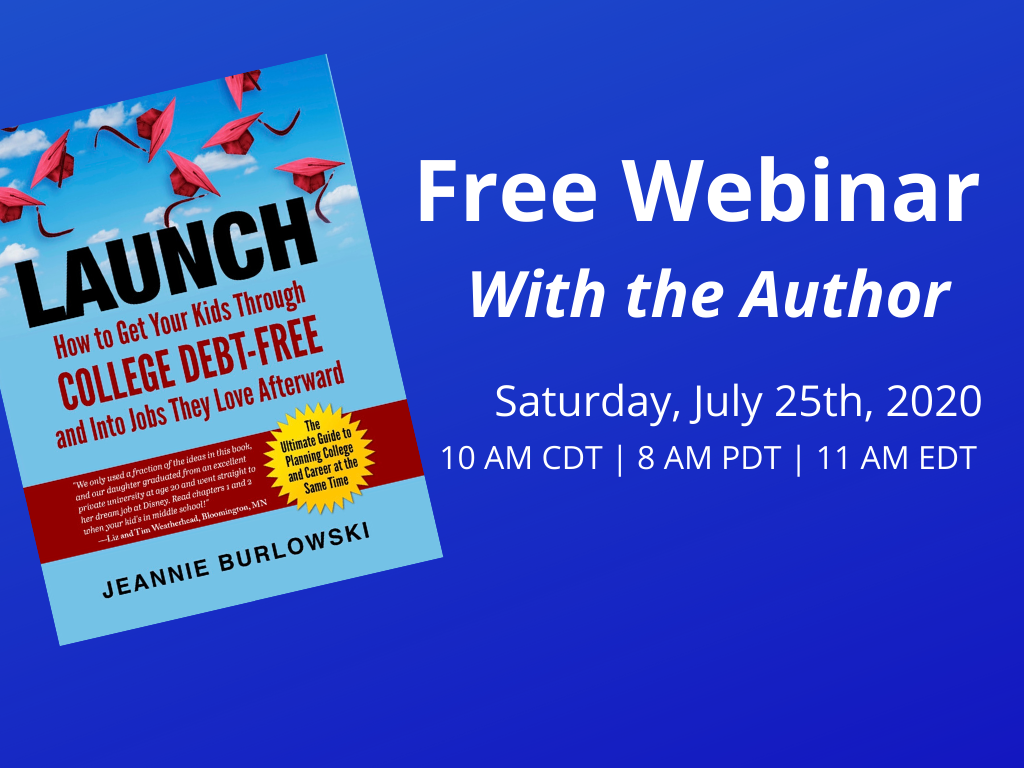 After the webinar—use these 3 great resources to increase your kids' scholarship chances:
1. Skim this article—it points you to 1.5 million scholarships to apply for.
2. Skim this article as well—it gives you a genius way to motivate your kids to want to fill out scholarship applications.
Continue Reading »