What if there were an organization focused intently on improving the lives of college students all across the U.S.? There is, and it's called Greek University.
What is Greek University—and how can it help my kid?
Greek University provides on-campus (and conference-based) educational programming that strengthens fraternities and sororities so they can do maximum amounts of good on their local campuses and in their communities.
You can see the many ways Greek University strengthens college campuses here.
See my interview on the Greek University podcast below.
This was one of my favorite interviews ever. Michael Ayalon, my interviewer, was funny and inspiring, and pulled helpful details out of me that few interviewers ever do.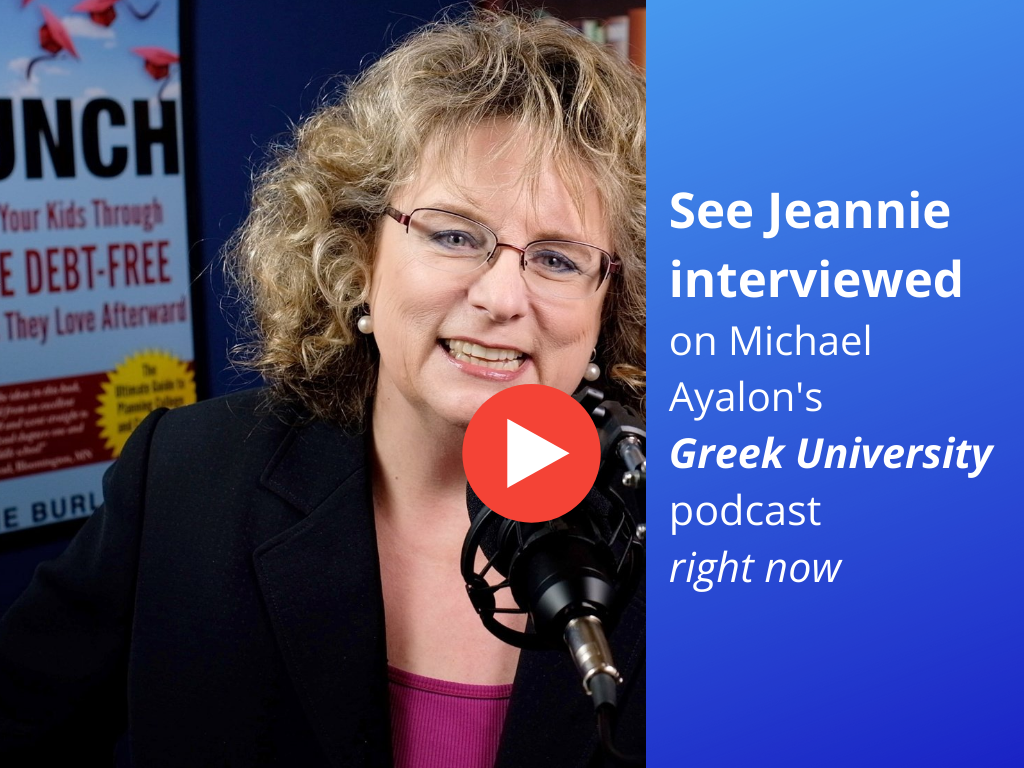 Listen to this Greek U. podcast episode for just 9 minutes, and get fresh inspiration about:
1. Helping your son or daughter rocket straight into law, medical, business, or grad school—if that ever becomes a goal
2. Why attending a fancy brand-name college isn't required to have extraordinary life success
3. Multiple ways to get future and current college students through college debt-free—WITHOUT SCHOLARSHIPS
Continue Reading »