1. Let your teen struggle with hard things.
It sounds counterintuitive—but instead of swooping in like a helicopter to save the day when life gets tough for your middle schooler, high schooler, or college student, you could say something like, "Wow. That's rough. What are you going to do now?"
Or, "Oh, no. That's so incredibly frustrating. I wonder what resources you could tap into to help with that?"
Then stand back for as long as it takes to see the creative solutions your child comes up with.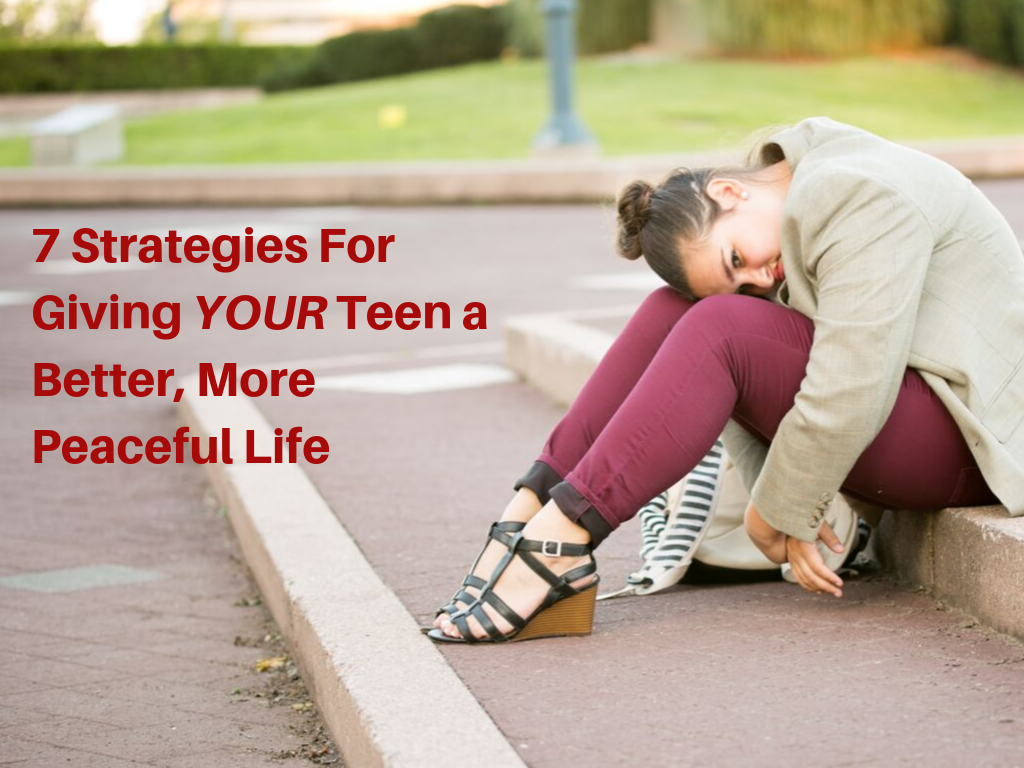 2. Resist the urge to make a smooth, straight road for your kids.
Instead—joy and revel in the reality that every bump and pothole they navigate on their own reduces teen anxiety by building confidence that they can handle adversity on their own.
It's fascinating to me that one of the most effective medical treatments for anxiety is cognitive‐behavioral therapy (CBT). CBT involves—among other things—increased exposure to feared objects, activities, and situations.
You can accomplish this at home.
Give your teen the space to confront and conquer what she's nervous about, and you'll take a giant step toward softening and reducing teen anxiety, without making even one doctor appointment.
3. Let go of the leash of constant texting.
Continue Reading »