In this short post, I'm going to share my best, funniest parenting tip.
This one makes me laugh just thinking about it.
What do you do when your normally good kid turns sassy or disrespectful, or makes a deliberate choice that's against family rules?
My mom used to make me sit on a hard chair facing an empty corner of our dining room for 20 minutes, and it was excruciating.
I use a different strategy for my kids. 
I make them watch TED Talks.
"Honey, would you please put your phone on the kitchen counter for awhile? Feel free to take it back after you've watched 30 minutes of TED Talks. Pick any subject you like! If you can't get it done today, that's OK. Any time this week will be A-OK with me."
The results can be hilarious.
One time, in 2008, my 8-year-old started a fascinating dinner conversation on the subject of 3D printing. "Where did you learn about that?" my husband and I asked him in amazement. "I heard about it in a TED Talk," my son replied matter-of-factly, plopping another heap of mashed potatoes onto his plate.
Read on and I'll share with you one of my favorite TED Talks.
"What are TED Talks?"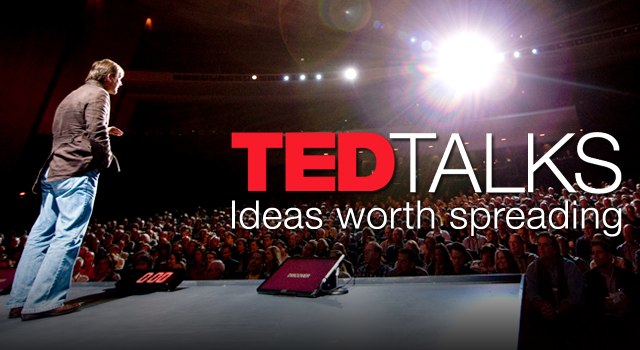 TED.com gathers revered experts the world over to present "ideas worth sharing." Each expert thinks of the most brilliant, innovative topic he or she knows about, and then presents this idea in a short, powerful talk of 18 minutes or less. The talks are so clear and understandable that even 8-year-olds can grasp the content. TED covers almost every topic you can think of—from science, to business, to psychology, to technology, to education, to global issues.*
I listen to them every morning while I'm getting ready for work!
This could be the start of something great.
Notice what types of TED Talks your child gravitates toward over and over again. This could be a direct hint about possible future career goal.
For fun, listen to one of my very favorite TED Talks:
Dr. Shawn Achor was repeatedly voted "The Most Popular Professor at Harvard." His TED Talk titled The Happy Secret to Better Work is one of my favorites. I love this talk so much that I make all of my GetIntoMedSchool.com clients listen to it before I'll work with them. You can find it here. (Caution, this TED Talk does contain one two-word PG-13 reference.)
*A very few TED Talks address mature themes. Check the online description of each TED Talk before your little ones listen.
There's no part of parenting more important than setting your kid up for successful college and career life.
For clear, step-by-step help getting your kids through college debt-free and into careers they love afterward, it takes only 7 hours to read my book:
You can get 10-minute, fast-paced video instruction on how to use this book most efficiently at bit.ly/easylaunchinstructions.
You can see more than 90 reviews of it on Amazon at:
(Tell your friends.)
You can see why financial advising professionals love LAUNCH, here.
You can see the top 9 questions parents are asking me about LAUNCH, here.
Read just one chapter of LAUNCH every 1–3 months while your child's in middle school and high school, and you'll know every viable strategy for debt-free college at exactly the right time to implement it.
And if your child's already well past middle school? That's OK; you can run to catch up. But the process of getting your kids through college debt-free goes more smoothly the earlier you start it—especially if you're not planning to save up any money to pay for college.
Do you have specific questions for me about debt-free college and career for your kids?
It's my members that get most direct access to me. Doors to my membership open each year for just 5 days in March, and 5 days in September. Space is limited. Join the Waiting List here.
Do you have friends who are parenting kids ages 8–18? SHARE this post on Facebook, Twitter, and LinkedIn right now.
What about you? What are your best parenting strategies? Which TED Talk is your favorite? Comment below or LIKE Jeannie Burlowski Author on Facebook, find this post on that page, and let's talk about it there.
Who is Jeannie Burlowski?
Jeannie is a full-time academic strategist, podcast host, and sought-after speaker for students ages 12–26 and their parents and grandparents. Her writing, speaking, and podcasting help parents set their kids up to graduate college debt-free and move directly into careers they excel at and love. Her work has been featured in publications such as The Huffington Post, USA Today, NerdWallet, and US News and World Report, and on CBS News.
Jeannie also helps students apply to law, medical, business, and grad school at her website GetIntoMedSchool.com. You can follow her on Twitter @JBurlowski.