A 10th grader contacted me recently and asked me this great question about taking college classes in high school.
"Jeannie, I know that you strongly recommend dual enrollment college classes in high school for kids who want to get through college debt-free. I want to do dual enrollment full time in 11th and 12th grades so that I'll have two years of college done by the time I graduate from high school. But my parents are trying to steer me toward doing dual enrollment only just part time. They're worried that if I take a full load of dual enrollment college classes in high school, I'll miss out on 'the full high school experience.' What do you think?"
My answer is below.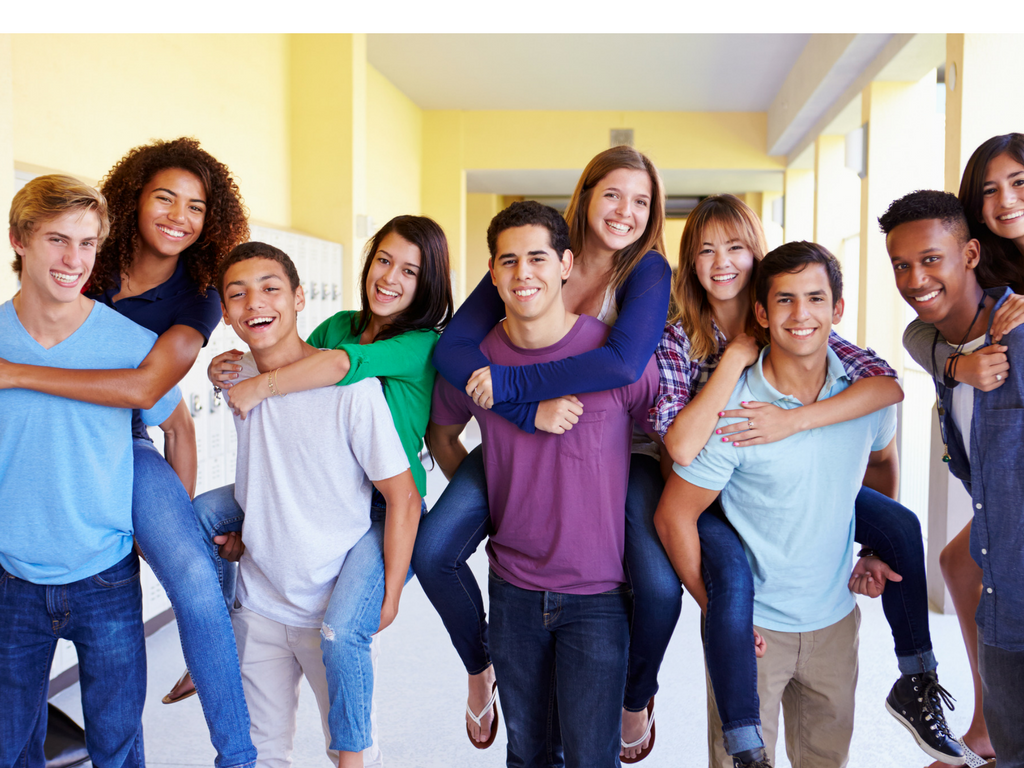 Here's my answer to Joe:
Joe, it's true that I believe that "dual enrollment" is one of the best tools in the world for getting students through college debt-free.
If you live in one of the 41 states in the U.S. that allow students to take "dual enrollment" college classes in high school, you'll be able to take real college courses in place of a good number of your high school classes — and earn high school credit and college credit at the same time. Plus, in many states, the state even pays all the fees involved! How great is that?!?
This is a goldmine for students. In Minnesota, where I live, the state's dual enrollment program is called "PSEO," and it's now in its 35th year of helping high school students save up to $60,000 each on college costs.
But you raise a good question.
Do high school students who leave their high school campuses to take college classes miss out on "the full high school experience"?
Students who've been through this tell me emphatically, no.
They don't miss out on a full high school experience at all. Whatsoever. Here's why.
Dual enrollment students are still allowed to be as active as they want to be on their high school campuses. They aren't away off campus taking college math and science courses every single minute of every day.
Dual enrollment students show up on their high school campuses during the school day for jazz band, for art and P.E. classes, and for marching band practice, choir rehearsals, and more. At 3:00 pm they're back on their high school campuses for sports practices, school play rehearsals, robotics club competitions, and bus trips to speech tournaments. Dual enrollment students are involved in all the high school clubs and organizations they want to be, and they attend school dances, pep rallies, and high school football games just like non-dual enrollment students do.
One high school senior's big surprise
One high school girl that I encouraged through dual enrollment was surprised, in her senior year of high school, to be elected homecoming queen!
She was so involved at her high school that very few students even realized that she was taking all her substantial high school classes at the community college down the road.
The happiest part of her story, though, came when her college registrar called her in for a meeting during the first week after she moved into her fancy private college dormitory when she was 18. "Next semester you'll be registering as a junior," the registrar told her. "Just two more years here and you'll have your bachelor's degree all sewn up."
So what's the upshot?
Student, if you can manage a full load of college classes as an 11th grader, I strongly encourage you to max out dual enrollment and take as full a load of college classes as your state will pay for.
Worried that you won't be able to handle a large load of college classes?
Sign up for my free Monday morning email updates on this website, and you'll find out when I'm next teaching my one-evening class for students entitled THE STRATEGIC COLLEGE STUDENT: How to Get Higher Grades By Studying Less Than Most Other People. This class will help you to feel confident about taking a heavy load of college classes. You can see parents and students raving about this class by clicking here. The class is available both live and online on two different dates each year.
Do your parents feel hesitant about having you on a college campus when you're only 16?
You might very well be able to take dual enrollment courses through a private or public university's "distance education" program.
Classes done this way are all online, so you can do them from your school library, or from home. In Minnesota, where I live, the most popular place for students to earn online dual enrollment college credits is a private Christian college called "University of Northwestern" in St. Paul. (Formerly Northwestern College.) If you're a Minnesotan, you can find out more info about dual enrollment at the University of Northwestern here.
Does your state offer "dual enrollment"?
To see whether your state offers dual enrollment, google the name of your state along with the words "dual enrollment." Or see the Education Commission of the States report located here.
Remember, "AP" classes are not as helpful as taking dual enrollment college classes in high school. The reason? Too many students who get good scores on AP tests are unable to actually get the free college credit promised. You can see the article I've written on this subject here.
I provide additional important information on this subject in Chapters 9, 12, 14, 16, and 17 of my book:
You can get 10-minute, fast-paced video instruction on how to use this book most efficiently at bit.ly/easylaunchinstructions.
You can see more than 90 reviews of it on Amazon at:
(Tell your friends.)
You can see why financial advising professionals love LAUNCH, here.
You can see the "Top 9 Questions Parents Are Asking Me About LAUNCH," here.
Read just one chapter of LAUNCH every 1–3 months while your child's in middle school and high school, and you'll know every viable strategy for debt-free college at exactly the right time to implement it.
And if your child's already well past middle school? That's OK; you can run to catch up. But the process of getting your kids through college debt-free goes more smoothly the earlier you start it—especially if you're not able to save up any money to pay for college.
Do you have specific questions for me about debt-free college and career for your kids?
It's my members that get most direct access to me. Doors to my membership open each year for just 5 days in March, and 5 days in September. Space is limited. Join the Waiting List here.
Do you have friends who are parenting kids ages 15–17?
SHARE this post on Facebook, Twitter, and LinkedIn right now.
What about you? Did you take any dual enrollment courses in high school?
What was your experience? Do you feel you that you missed out on what makes high school most memorable? Would you recommend dual enrollment to others? Comment below or LIKE Jeannie Burlowski Author on Facebook, find this post on that page, and let's talk about it there.
Who is Jeannie Burlowski?
Jeannie is a full-time academic strategist, podcast host, and sought-after speaker for students ages 12–26 and their parents and grandparents. Her writing, speaking, and podcasting help parents set their kids up to graduate college debt-free and move directly into careers they excel at and love. Her work has been featured in publications such as The Huffington Post, USA Today, NerdWallet, and US News and World Report, and on CBS News.
Jeannie also helps students apply to law, medical, business, and grad school at her website GetIntoMedSchool.com. You can follow her on Twitter @JBurlowski.