Want a million dollars for retirement? Take this SIMPLE STEP:
Starting as early as possible, save $100 per month——and invest it in a broad-based index fund such as VTSAX.
Learn why this is a good idea in this easy-to-read book, written for college students:
For even more astounding results, start earlier than age 25.
(Remember—Albert Einstein said that compound interest is the 8th wonder of the world.)
Are you a financial advisor?
This 3-minute video from me will help you change the lives of more people than you've ever been able to reach before.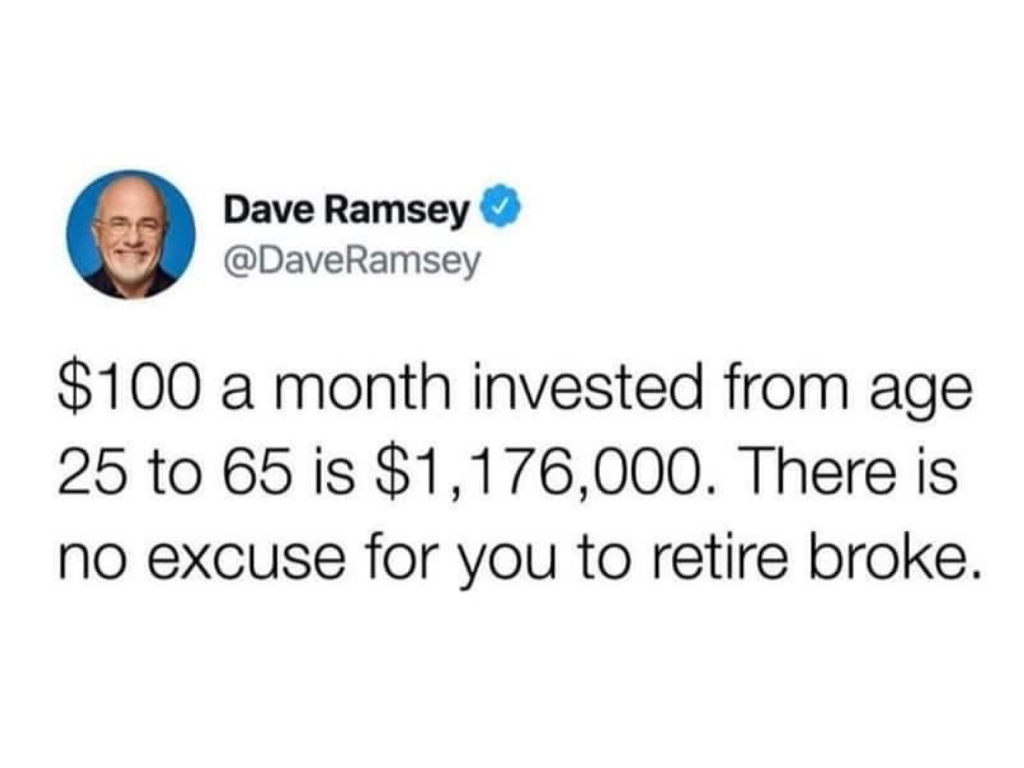 Students and parents, listen to Episode 5 of my Launch Your Teens podcast) to learn why the money you invest for retirement won't ding or diminish future college financial aid awards.
Get a jump-start on your million dollars right now.
Use my book to get yourself (or your kids) through college debt-free, so saving and investing can be a real possibility, starting early on:

It's a reference book, so nobody reads the whole thing cover to cover. Pick out what you need to read in it using the fast-paced, 10-minute video instructions here.
You can see hundreds of reviews of this book on Amazon by going to:
(Tell your friends.)
You can see why financial advising professionals love LAUNCH, here.
You can see the top 9 questions parents are asking me about LAUNCH, here.
Read just one chapter of LAUNCH every 1–3 months while your child's in middle school and high school, and you'll know every viable strategy for debt-free college at exactly the right time to implement it.
And if your child's already well past middle school? That's OK; you can run to catch up. But the process of getting your kids through college debt-free goes more smoothly the earlier you start it—especially if you're not planning to save up any money to pay for college.
Take a step on this right now. Get regular, inspiring help from me—every Monday morning.
Subscribe to my free weekly email newsletter here.
Do you have specific questions for me about debt-free college and career for your kids?
It's my members that get most direct access to me. Doors to my membership open each year for just 5 days in March, and 5 days in September. It costs just pennies per day, but space is limited. Join the waiting list here.
Do you have a system where you automatically save for retirement every single month? Tell us about it!
Comment below, or LIKE Jeannie Burlowski Author on Facebook and comment on this post there.
Who is Jeannie Burlowski?
Jeannie is a full-time academic strategist, podcast host, and sought-after speaker for students ages 12–26, their parents, and the professionals who serve them. Her writing, speaking, and podcasting help parents set their kids up to graduate college debt-free, ready to jump directly into careers they excel at and love. Her work has been featured in publications such as The Huffington Post, USA Today, Parents Magazine, and US News and World Report, and on CBS News.
Jeannie also helps students apply to law, medical, business, and grad school at her website GetIntoMedSchool.com. You can follow her on Twitter @JBurlowski.