Are you parenting a college student with a disability of any kind? If you are, you need to know about the wonderful services offered by the disability services office on your child's college campus.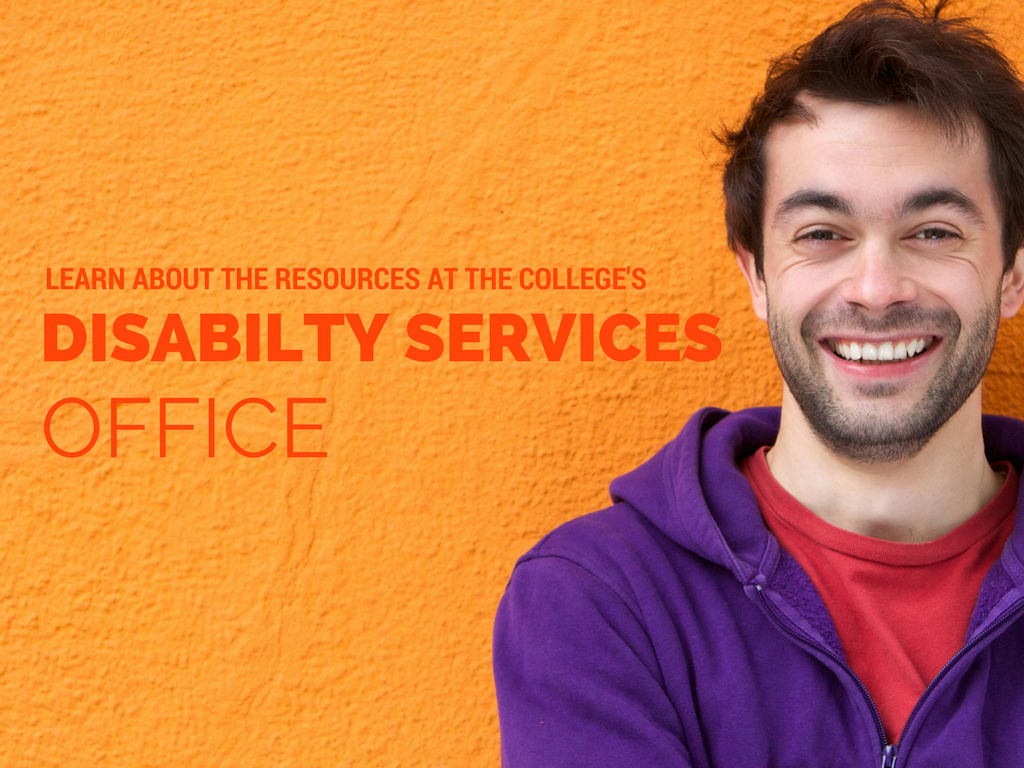 Whether your child has a physical disability, a learning disability, a mental health disability, or any other kind of disability, the college's disability services office will provide extraordinary, kind, supportive help.
"When should we first contact the college disability services office?"
I suggest that you and your child, together, contact the college disability services office for the first time early in the summer before your child starts college.
Or as soon as possible after that.
Be a supportive presence for your son or daughter as he or she tells the disabilities services staff, "Here's who I am, and here's what I deal with. Here's what my situation could look like if things get bad for me. Here's a list of things we know tend to be helpful for me. Can you tell me about the resources available for students in my situation?" Be open and honest. Make the disability services office your family resource.
I love it when students make this call while they're still at home with their parents, but if it's too late for that, it's a call that can be made at any time.
Important: Get to get to know the disability services offices staff before a crisis or problem hits.
Sometimes, when crisis hits, there can be so much jangling clamor in our brains that it can be difficult to figure out what our resources are. But if your son or daughter is already connected to and known by the disability services offices when this happens, he or she will be able to get immediate, knowledgeable help.
If your child starts talking about dropping out of college, read the kind, compassionate article I've written on how parents can respond helpfully, here.
"What kind of help will the disability services office provide?"
More help than I can possibly list here. If your child struggles with taking notes in classes, note-takers can be provided. If your child struggles with anxiety, the disability services office can arrange for your child to have extended testing time or a quiet, distraction-free room to test in. The list of helpful accommodations and services goes on and on.
This info is provided for you by Jeannie Burlowski, author of the book
The advice in LAUNCH provides hundreds of advantages for students at every level of ability.
You can "Look Inside" the book on Amazon for free by going to:
You can see the "Top 9 Questions Parents Are Asking Me About LAUNCH," here.
Read just one chapter of LAUNCH every 1-3 months while your child's in middle school and high school, and you'll know every viable strategy for debt-free college and career at exactly the right time to implement it.
And if your child's already well past middle school? That's OK; you can run to catch up. But the process of getting your kids through college debt-free goes more smoothly the earlier you start it – especially if you're not planning to save up any money to pay for college.
Do you have friends who are parenting kids ages 17 – 26? SHARE this post on Facebook, Twitter, and LinkedIn right now.
What about you? What has your experience been with your campus disabilities services office? Comment below or LIKE Jeannie Burlowski Author on Facebook, find this post on that page, and let's talk about it there.
Who is Jeannie Burlowski?
Jeannie is a full time author, academic strategist, and speaker. Her writing and speaking help parents set their kids up to graduate college debt-free and move directly into careers they excel at and love. Her work has been featured in publications such as The Huffington Post, USA Today, NerdWallet, and US News and World Report.
Jeannie also helps students apply to law, medical, business, and grad school at her website GetIntoMedSchool.com. You can follow her on Twitter @JBurlowski.