Today I have urgent financial aid info for parents of 10th graders.
You need to know that on January 1, 2017, a team of photographers is going to show up at your house.
Not actual photographers, but that's a good way to think of it.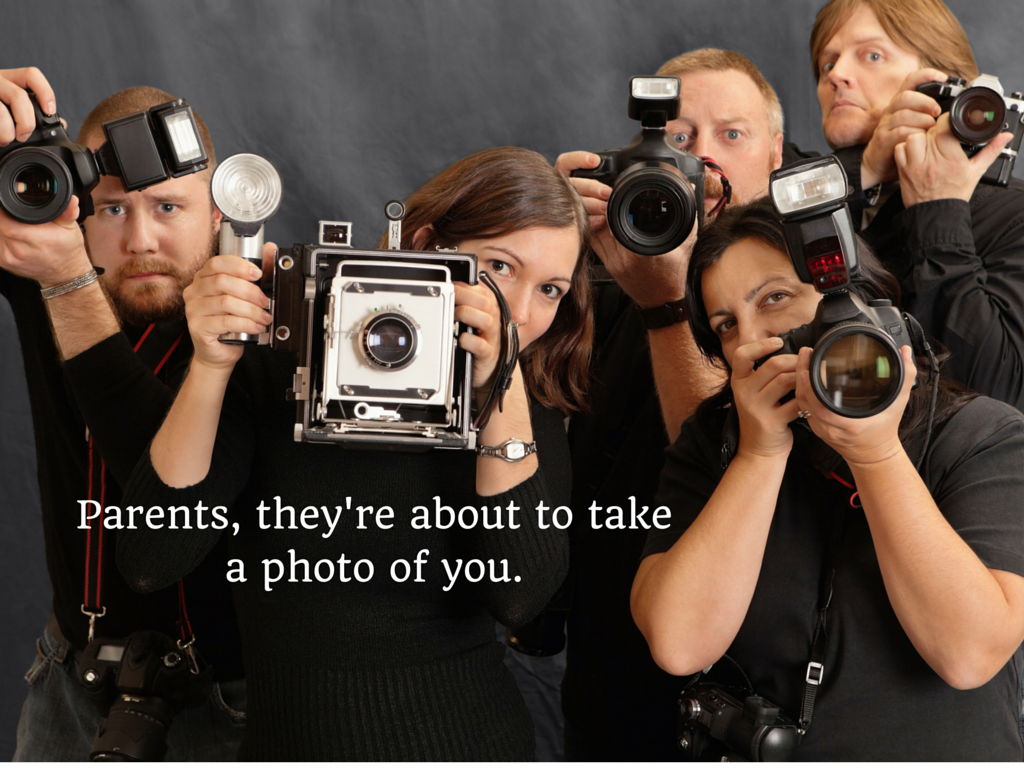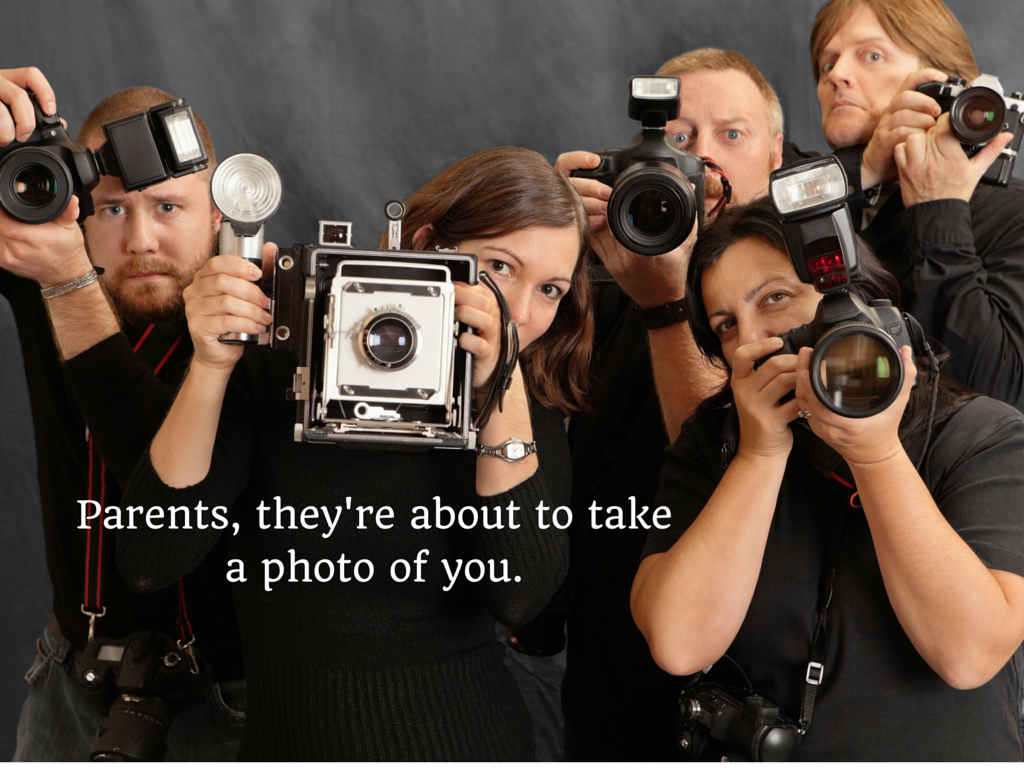 You've probably already heard a little bit about how applying for college financial aid works, right?
Here's a quick summary of how it works.
You will fill out the Free Application for Federal Student Aid (FAFSA) in October, 11 months before your child starts college. The federal government will use this information to figure out "how much your family can afford to pay for college," and then colleges your child is interested in will figure out how to help you as parents cover the costs it has been determined you "can't afford."
The $400,000 question: How does the federal government "figure out how much your family can afford to pay for college"?
They do it by taking a one-year snapshot of your family finances. Just one year. If you happen to look poor during that year, you'll get far more free money to help pay for college. If you happen to look rich during that year, your child will get far less free money to help pay for college.
"Wow; I'd better pay attention to this! When does this very important year start?"
The year will start January 1 of your child's 10th grade year. It will end December 31 of your child's 11th grade year.
Parents, it's smart for you to think right now about what you'll look like in this important snapshot.
If the shutter goes "click" and you appear to have a nice high income — guess what. The response is going to be: "Well, this kid comes from a nice wealthy family! They can afford to write checks to cover the tuition here! We won't have to give HIM much help!"
Gulp.
Parents of 10th graders, it's possible for you to intentionally affect the content of this snapshot.
You have from today to December 31, 2016 to plan to reduce your 2017 income to whatever degree you can, so that your 2017 financial picture doesn't accidentally make you look like you're Bill Gates.
Here are a two ways that families can reduce income in order to affect the snapshot:
1. If you're a two-income family, could one of you stop working, and instead put extra time and effort into helping the family live more frugally? According to this post by Kiplingers, "'Every $10,000 increase in parent income (during 2017) will cause about a $3,000 decrease in need-based financial aid,' says Mark Kantrowitz, publisher of Edvisors.com, a college planning website."
2. If you're getting a big bonus at work, a nice hefty sales commission, or a big insurance settlement — could you try to get that in and deposited into your bank account on or before December 31, 2016? If you take that money later, during 2017, you'll make yourself look far wealthier than you really are when this particularly important snapshot is taken.
The government doesn't actually show up at your house with lights and cameras.
Instead, the government will take this "snapshot" by asking you to fill out the FAFSA form in October, 11 months before your child plans to start college. On that day, you'll be asked to report details about what your income was during this special timeframe I'm warning you about. (January 1 of your child's 10th grade year to December 31 of your child's 11th grade year.) Don't be like other parents who've realized this too late and said, "Oh no! I wish I'd have known sooner that so much was hinging on this one year! I'd have planned better!"
No matter how high your income is, plan to always fill out the FAFSA form every October you'll have a kid in college the following fall. 
Even if your household income is $200,000 a year, I still want you to fill out the FAFSA form. It's the gateway to more college aid money than you could ever imagine, and it also helps your child get the best, least expensive student loans if those are ever going to be needed.
Every year, millions of families leave money on the table because they mistakenly assume that their income must be too high for them to qualify for financial aid to help pay for college. Don't make this mistake. Fill out the FAFSA every single year on the first day it's available so that your child can jump first in line for financial aid money. If you plan to follow the step-by-step help I provide in my book LAUNCH: How to Get Your Kids Through College Debt-Free and Into Jobs They Love Afterward (due out this month), I'll remind you.
Would you like to know what to do first to get your kids through college debt-free – even if you can't save a penny?
Getting college scholarships is a relatively small part of the picture when it comes to getting kids through college debt-free. Grab the free, full-color e-book at the top of this site and you'll quickly get ten additional great ideas you can use right now – whether your kids are in high school or in diapers.
Pre-release copies of my book LAUNCH: How to Get Your Kids Through College Debt-Free and Into Jobs They Love Afterward will be available to my newsletter subscribers and blog readers on January 4th, 2017.  To be among the first to be able to purchase a copy, subscribe to my free weekly email newsletter using the form above. Then click here to learn how to "whitelist" my newsletter with your email provider so it ends up in your primary email inbox every single week.
Do you have friends who are parenting 10th graders? SHARE this post on Facebook, Twitter, and Linkedin right now.
What about you? Have you ever purposely strategized about income timing in order to maximize financial aid for college? Comment below or LIKE Jeannie Burlowski Author on Facebook, find this post on that page, and let's talk about it there.
Who is Jeannie Burlowski?
Jeannie is a full time author and speaker. Her writing helps parents set their kids up to graduate college debt-free and move directly into careers they excel at and love. She also helps students apply to medical school at her website GetIntoMedSchool.com. You can follow her on Twitter @JBurlowski.