I know that you want to get your kids through college debt-free, and straight into jobs they love afterward. Even if they don't get a single scholarship.
There are few things in the whole world more important to you than that.
You know that I've written a book that explains how to accomplish this, but it's so dang hard to find time to read.
This is exactly why I'm introducing some important changes coming this summer and fall.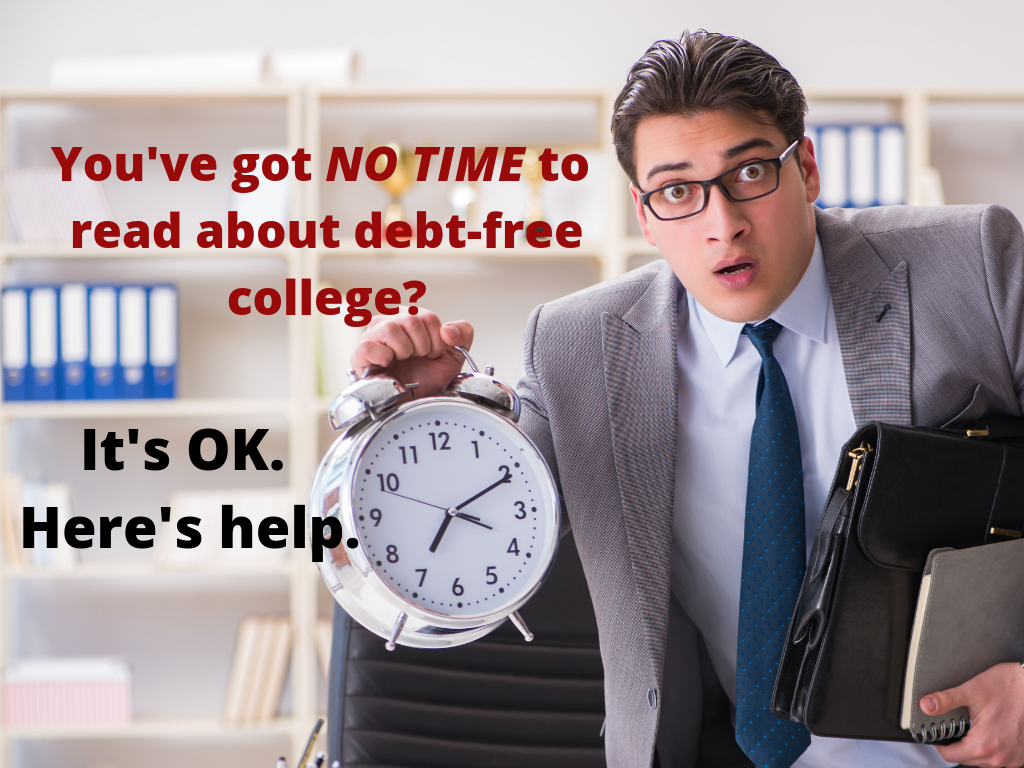 1. Bite-sized help—that doesn't require reading!
Continue Reading »