Today I'm helping financial professionals across the nation to spread the word.
There's urgent financial aid info for parents of 9th graders.
Yes I'm serious—9th graders.
Parents, there are some things you need to know right now—so you can carefully protect your child's future college financial aid eligibility. This can't wait.
Next January 1st, when your kid's in 10th grade, a team of photographers is going to show up at your house.
Not actual photographers, but that's a good way to think of it.
On that day, you'll want to be prepared and ready.
This article will help you with that.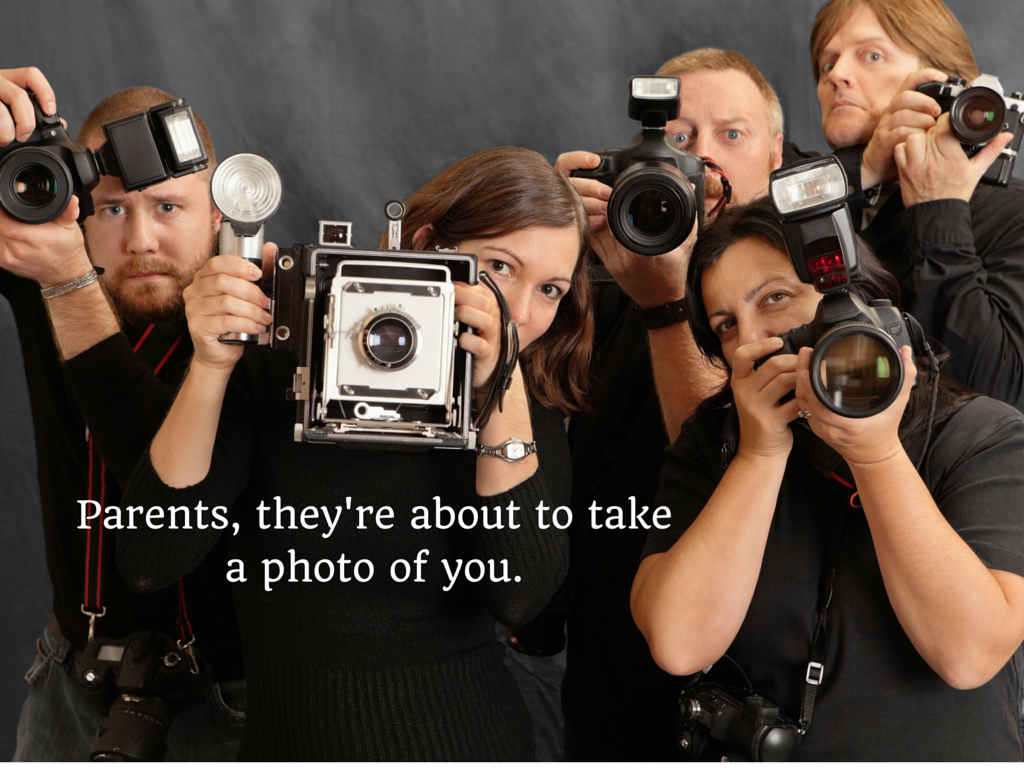 "Surely I don't need to think about this now—my kid's barely out of middle school!"
Financial professionals are emphatic about this. Every family—at every income level—must pay attention to one key thing during the 9th grade year.
"OK—you've got my attention. Tell me."
In (what seems like a long way off from now), in October of your child's senior year of high school, you will be filling out a form that will determine your child's eligibility to receive free money financial aid to help pay for college.
You will fill out this form even if you're so rich that you're convinced you could never get any help paying for college. (You can make over $200,000 per year and have significant assets and still get free money from filling out this form.)
The federal government will use the information you put on this form to figure out "how much your family can probably afford to pay for college."
Then, a few months after that, the colleges your child is interested in will figure out how to help your family cover about 80% of the costs it has been determined you "can't afford." (You'll be left scrambling to try to cover the remaining costs.)
The financial information that ends up on this form can drastically increase or drastically reduce your kid's future student debt.
If the financial information that ends up on this form shows that your family has high need—that you aren't in a position to pay a lot for college—you will get thousands more in free money financial aid to help your child cover college costs.
But—if the financial information that ends up on this form accidentally makes you look wealthier than you are—your child will get far less money to help pay for college.
These big financial aid decisions are made based on a one-year snapshot of your family finances.
The snapshot year starts January 1st of 10th grade, and it ends on December 31st of 11th grade.
This snapshot year is starting soon.
If you've got a 9th grader now, you've got just months to impact what this snapshot is going to look like.
Count out the months right now. How long do you have before December 31st of your child's 10th grade year? This is how much time you have to sit down with a financial professional to plan and prepare for this important snapshot year.
Don't wait until the last minute though—because your financial professional may be flooded with parents who want to talk about this. Make an appointment soon.
Smart financial professionals are waiting to help you navigate this.
In my book, I provide parents and financial professionals with 10 safe, legal, ethical strategies they can use to help families "reposition assets" so those families don't accidentally look overly wealthy during the snapshot year.
If your financial professional doesn't yet know about these strategies, just show him or her the 3-minute video below—and then point him or her to chapter 10 (pages 101–114) of my book.
Here's the video to show him or her:
Financial professionals, send this article on to parents of 9th graders right now.
Tell them, "Let's make an appointment for you to talk to me about this. A Zoom teleconference will work great for this—I'll set it all up for us."
Parents, send this article on to your financial professional right now.
Tell him or her that you need an appointment to talk about this soon, and that it's urgent.
Fail to think about this now, and you could overpay for college by thousands.
If the shutter goes "click" and you appear to be flush with cash, the response you'll get after filling out the form will be, "Well, this kid comes from a rich family! They can probably afford to write checks to cover all the college tuition! We won't have to give these people any help!"
Gulp.
Don't let this happen to you. Arrange a financial advising appointment this month.
If you don't currently have a financial professional, you can find some who know about LAUNCH on the Approved Consultants tab of this website.
Parents of 9th graders—the strategies you need right now are in Chapter 10 of my book:
It's a reference book, so nobody reads the whole thing cover to cover. Pick out what you need to read in it using the fast-paced, 10-minute video instructions here.
You can see hundreds of reviews of this book on Amazon by going to:
You can see why financial advising professionals love LAUNCH, here.
You can see the top 9 questions parents are asking me about LAUNCH, here.
Read just one chapter of LAUNCH every 1–3 months while your child's in middle school and high school, and you'll know every viable strategy for debt-free college at exactly the right time to implement it.
And if your child's already well past middle school? That's OK; you can run to catch up. But the process of getting your kids through college debt-free goes more smoothly the earlier you start it—especially if you're not planning to save up any money to pay for college.
Take a step on this right now. Get regular, inspiring help from me—every Monday morning.
Subscribe to my free weekly email newsletter here. (You'll especially want to do this so I can alert you to important FAFSA changes that will affect you in the future.)
Do you have very specific questions for me about debt-free college and career for your kids?
It's my members that get most direct access to me. Doors to my membership open each year for just 5 days in March, and 5 days in September. It costs just pennies per day, but space is limited. Join the waiting list here.
What are your thoughts on this topic?
I'd love to hear from you! Comment below, or LIKE Jeannie Burlowski Author on Facebook and comment on this post there.
Who is Jeannie Burlowski?
Jeannie is a full-time academic strategist, podcast host, and sought-after speaker for students ages 12–26, their parents, and the professionals who serve them. Her writing, speaking, and podcasting help parents set their kids up to graduate college debt-free, ready to jump directly into careers they excel at and love. Her work has been featured in publications such as The Huffington Post, USA Today, Parents Magazine, and US News and World Report, and on CBS News.
Jeannie also helps students apply to law, medical, business, and grad school at her website GetIntoMedSchool.com. You can follow her on Twitter @JBurlowski.
This article on increasing college financial aid was most recently updated on May 23rd, 2022. Parents of 9th graders are best served if they read this article between May of their kid's 9th grade year and December of their kid's 10th grade year.