To see a list of the top 9 questions parents are asking me about LAUNCH —along with detailed answers—scroll to the red print below. 
When Morgan Stanley's Alix Magner calls you, you sit up a little straighter in your chair.
Alix is a high-powered, Stanford educated wealth management advisor who works with Minneapolis area families who have millions in assets—and families who are strategizing to get to that point.
When Alix told me that she'd read my book cover-to-cover and wanted to buy 30 copies for her clients, I jumped out of my chair.
Why? It's been my hope from the beginning that financial planners would give copies of LAUNCH to their clients—along with these words: "Just follow the directions in chapter 2 of LAUNCH. Read a chapter every three months while your kids are in middle school and high school, and you'll know every viable strategy for getting your kids through college debt-free and into jobs they love—while protecting your own retirement. I'll be checking in with you at a number of key points along the way."
Alix is doing exactly this with the Minneapolis area clients she serves. She told me, "We have a 3-meeting schedule for our top clients, and you and your book are now officially an agenda item on Meeting #1."
If Alix Magner thinks the strategies in LAUNCH are this important, might you find them helpful and inspiring too?
Below, see the 5-star review Alix Magner gave LAUNCH on Amazon.com.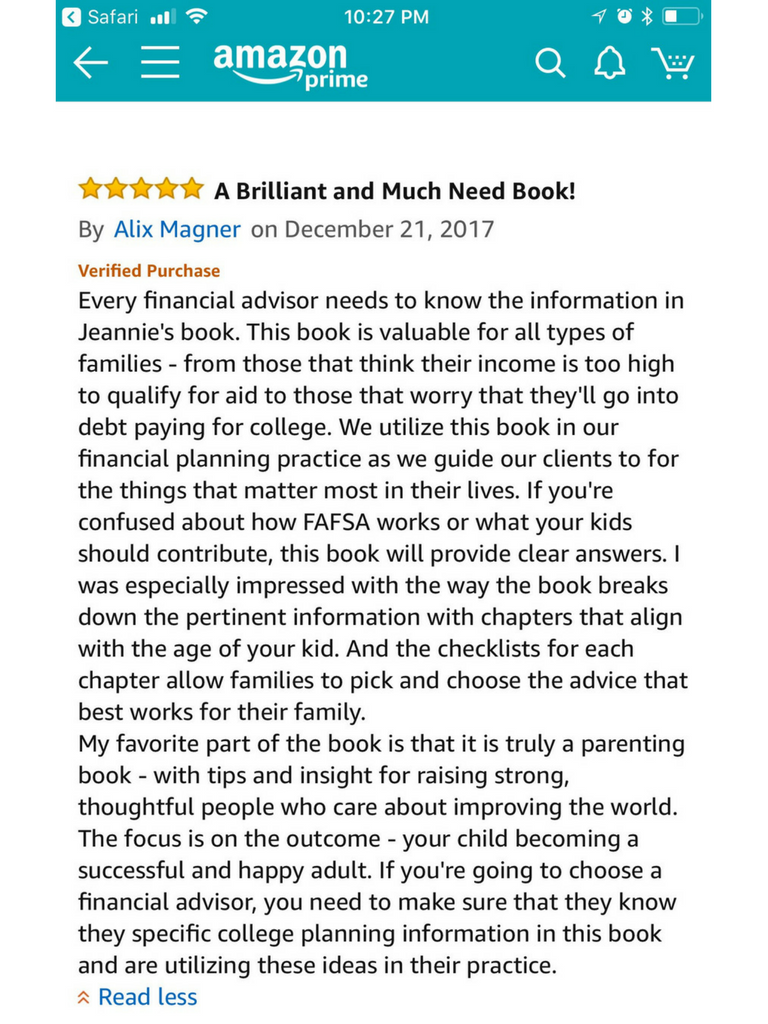 If you'd like to locate a financial planner or wealth management advisor who's read LAUNCH from cover-to-cover as Alix has, visit my Approved Consultants tab on this website.
Top 9 Questions Parents Are Asking Me About LAUNCH
Continue Reading »